Our first pop-up shop at COMMON in Finland
(2018.07.15)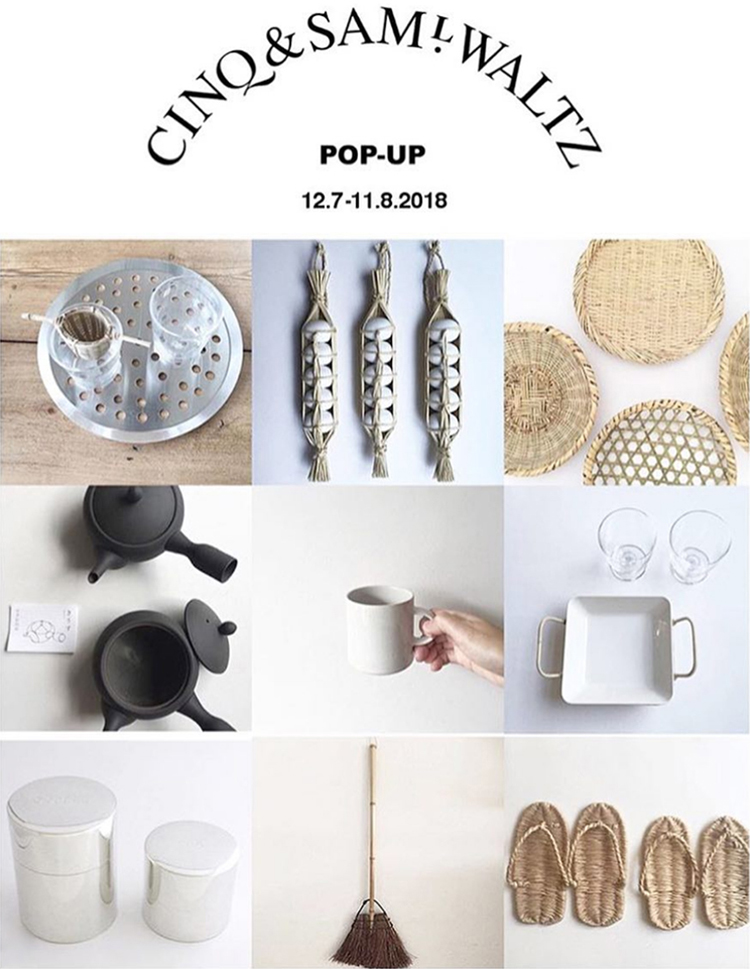 Our first pop-up shop in Finland will start from 12th July to 11th Aug at 'COMMON' in Helsinki.
COMMON:
Pursimiehenkatu 1, 00120 Helsinki, FINLAND
ABOUT CINQ & SAML.WALTZ:
CINQ opened their first shop in 2002 in Harajyuku, Tokyo by selling foreign antiques and Japanese "ZAKKA". They named the shop 'CINQ', which means 'five' in French, as a consequence that it was located on the fifth floor of a small building. In November 2007, CINQ store was relocated on Taisho Street in Kichijoji, Tokyo.
In May 2011, they opened the shop "SAML.WALTZ" in Kichijoji.
CINQ showcases vintage products from Nordic, UK, and Japanese ZAKKA combined with their original goods. At SAML.WALTZ focused on more antiques including furniture, and also organized pop-up events and exhibitions.